Our new strategic partnership with MyCareerMatch provides us with a unique opportunity to offer a dynamic higher education marketing and engagement tool that attracts more students, builds relationships and increases enrolments for undergraduate and postgrad degrees.
MyCareerMatch (MCM) is part of the Myprofile Group, an innovative Australian career assessment and lead generation marketing company with high quality, low priced solutions for student engagement and recruitment. MCM develops products and campaigns that achieve outstanding results and outcomes.
For students, it's about choosing the right career that matches their personality strengths and talents, inspiring and engaging them in a positive way. For universities and higher educators, it's about matching those students with the right course, increasing completion rates and student satisfaction. As a lead generation and engagement tool, MCM builds a database of prospective future students at a cost that is far lower than many traditional methods.
our mycareermatch partnership
Postgrad Solutions Ltd is delighted to announce that as of May 2019 we are the sole Sales and Marketing partner for MyCareerMatch (MCM) in the UK. MCM is a company that shares our passion for student engagement and recruitment. As a trusted partner to higher educators worldwide for over 10 years, MCM has earned a reputation of providing the best quality student engagement, lead generation, outreach and recruitment tools, service and support.
Describing the service offered by his company, Founder and Chief Executive Officer at MCM, Nathan Chanesman, explains, "Despite an abundance of internet information, students want personalised career and course information that speaks to them one to one. By using MCM private label programs, universities can reach out to students and their parents to promote their institutions, generate leads and inspire young people to pursue higher education studies and qualifications to realise their dreams."
Postgrad Solutions will be fully responsible for introducing UK institutions to MCM's unique product and consulting with UK institutions about the product during their decision-making period. We will liaise closely with MCM to ensure that UK institutions are assisted in the best way possible to roll the system out and provide a well-supported handover.
Rob Houghton, Director of Postgrad Solutions says, "We spent a long time researching this product and benchmarking it with similar products before accepting the role as MCM's partner. We think it's a great product from both a content and technical perspective, and we are delighted to be bringing this product to the UK and working with MCM."
To book an appointment to discuss how MCM might help your student recruitment click here or email rob@postgradsolutions.com.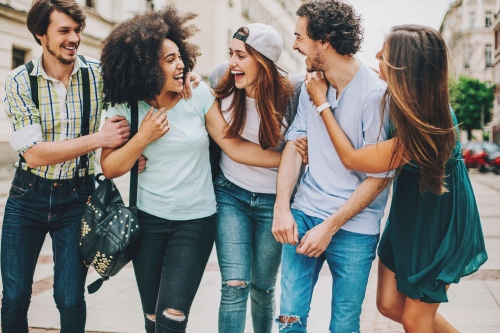 We welcome our partnership with Postgrad Solutions. This is an exciting development for us and provides our UK and global clients
with an easier way to engage directly with domestic and international students.
Nathan Chanesman, Founder and Chief Executive Officer, MyCareerMatch